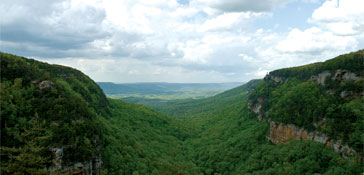 Although recognized for years for
breathtaking scenery and deep historical roots,
Northwest Georgia's Catoosa, Chattooga, Dade and Walker counties are also known as vibrant communities overflowing with vast economic opportunities.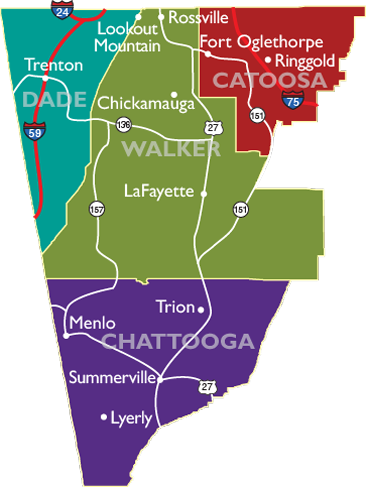 ---
Here in Northwest Georgia, you'll find a small town atmosphere that is an appealing alternative to metropolitan life, but within easy reach of the Southeastern cities of Chattanooga, Tennessee, Atlanta, Georgia, Knoxville and Nashville, Tennessee, and Huntsville, Alabama. The region offers excellent schools, healthcare, shopping and other amenities.
As one of the fastest growing regions in Georgia, the awareness of potential growth has positioned the Northwest Georgia region to provide quality workforce, education and healthcare. Quality education is a priority in the region. Our schools have been recognized on a state and national level and continue to improve students' work-ready skill levels.
Four distinct seasons with mild winters make Northwest Georgia's weather perfect for outdoor sports including golf, hunting and water sports. Additionally, Catoosa, Chattooga, Dade and Walker counties possess rich natural and cultural heritage tourism assets.
We invite you to come see why we think Northwest Georgia
is the best place to live, work and play!
Our Communities: