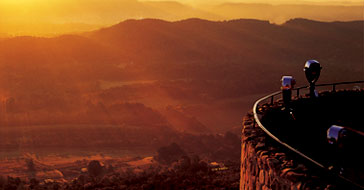 Northwest Georgia's counties
offer an excellent quality of life
with their scenic views; a temperate climate that offers four distinct seasons with mild winters; affordable housing; high performing schools
that have been recognized at both state and national levels; plentiful recreation opportunities; proximity to a metropolitan area; and distinct advantages of living in a small town atmosphere.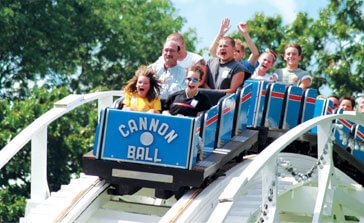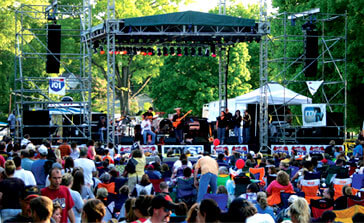 Residents of Catoosa, Chattooga, Dade and Walker counties enjoy easy access to the cultural amenities of Chattanooga, Knoxville, Nashville and Atlanta, but Northwest Georgia has a rich cultural heritage of its own as both the former land of the Cherokee Indians and as home to the nation's oldest and largest national military park – Chickamauga and Chattanooga National Military Park.
The area also is home to such well-loved tourist destinations as Rock City Gardens; Lookout Mountain; Cloudland Canyon State Park; and Lake Winnepesaukah, a family-owned amusement park. Cutting through the area is the 51-mile-long Ridge and Valley Scenic Byway, which offers travelers an opportunity to view Northwest Georgia's mountain overlooks and farmland along U.S. 27, State Highways 156 and 136 and varied county roads. Activities abound along this byway including hiking, camping, fishing, picnicking and hunting.
All of these activities are between 15 and 55 minutes' drive from Chattanooga, Tennessee, making shopping, music festivals and concerts, nightlife, and other cultural and lifestyle amenities easily accessible to residents at the Top of Georgia.