Appalachian Regional Port gives additional access to Catoosa, Chattooga, Dade and Walker Counties
The Appalachian Regional Port (ARP) provides a powerful gateway to global markets for industry in Northwest Georgia. The counties that participate in the Northwest Georgia Joint Development Authority have convenient access to this port, which provides a direct, 388-mile rail route via CSX to the Georgia Ports Authority's Garden City Terminal at Savannah.
The inland port:
opened in 2018
has easy access to Interstate 75 and U.S. Highway 411
offers direct rail service to Savannah
provides an alternative to an all-truck dray to/from the deepwater Port of Savannah
import and export intermodal service available
has a capacity of 50,000 containers per year; the inland port's 10-year development plan will double that capacity.
The Appalachian Regional Port makes locally produced goods such as carpet, flooring, automobiles and tires more competitive on the global market by reducing transit costs.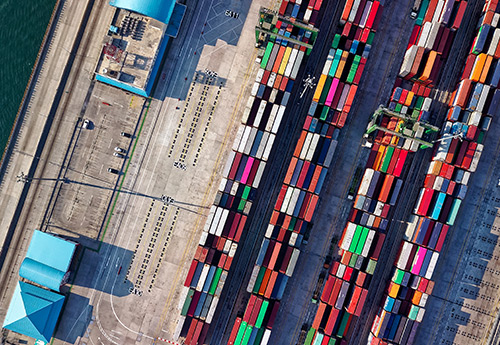 Distance/Time from Northwest Georgia to Appalachian Regional Port:

| County | Distance | Time |
| --- | --- | --- |
| Catoosa (Ringgold) | 33 miles | 40 minutes |
| Chattooga (Summerville) | 58 miles | 1 hour, 22 minutes |
| Dade (Trenton) | 67 miles | 1 hour, 14 minutes |
| Walker (LaFayette) | 61 miles | 1 hour, 10 minutes |